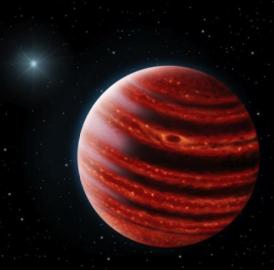 Related science articles
It's no surprise that some frogs secrete poison from glands in their skin. But researchers reporting in the Cell Press journal Current Biology on August 6 have discovered the first...

An international team of astronomers studying 200,000 galaxies has measured the energy generated within a large portion of space more precisely than ever before, discovering that it's only half what...
Related science articles
A NASA camera aboard the Deep Space Climate Observatory (DSCOVR) satellite captured a unique view of the moon as it moved in front of the sunlit side of Earth last...

A novel synthetic DNA vaccine can, for the first time, induce protective immunity against the Middle East Respiratory Syndrome (MERS) coronavirus in animal species, reported researchers from the Perelman School...
Related science article

Besides the atoms that make up our bodies and all of the objects we encounter in everyday life, the universe also contains mysterious dark matter and dark energy. The latter,...
Related science articles
The popularity of electronic cigarettes has steadily increased worldwide, but little is known about their effects on health. New research suggests that the single use of an electronic cigarette approximating...
Related science articles

For more than 20 years, Caltech geologist Jean-Philippe Avouac has collaborated with the Department of Mines and Geology of Nepal to study the Himalayas--the most active, above-water mountain range on...
Related science article

Indiana University paleobotanist David Dilcher and colleagues in Europe have identified a 125 million- to 130 million-year-old freshwater plant as one of earliest flowering plants on Earth.
Queen's University researcher Martin Duncan has co-authored a study that solves the mystery of how gas giants such as Jupiter and Saturn formed in the early solar system.
Related science article